I came back from the con. Nothing special, but I like the atmosphere of the cons...
And it was a great opportunity to meet

saharaam
♥,

panna_pierogowa
♥,

quick_rape
♥ and many more.
I bought new shiny boots for my Oliver. He looked so miserable at the con, hugged by everyone, without wig and pants quickly sewn by my mum (which I love, btw). D: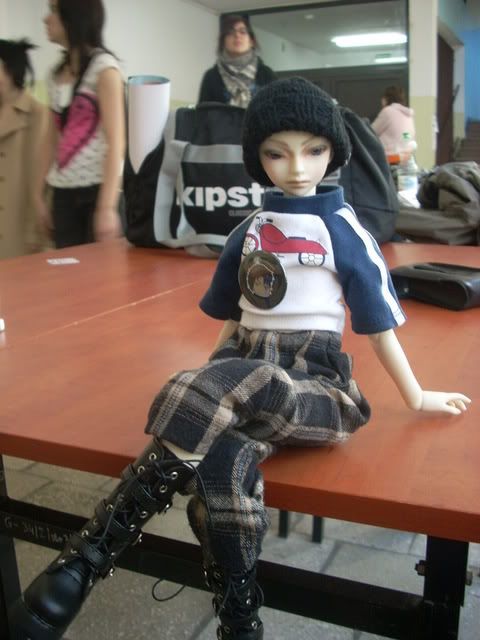 His boots are looove. <3
( 3 more Oli photos here )
Anywayyyyyz. I'm freezing. Why is so cold hereeeeee?